Your Workspace
Re-Imagined
Once you get here, you're not going to want to leave.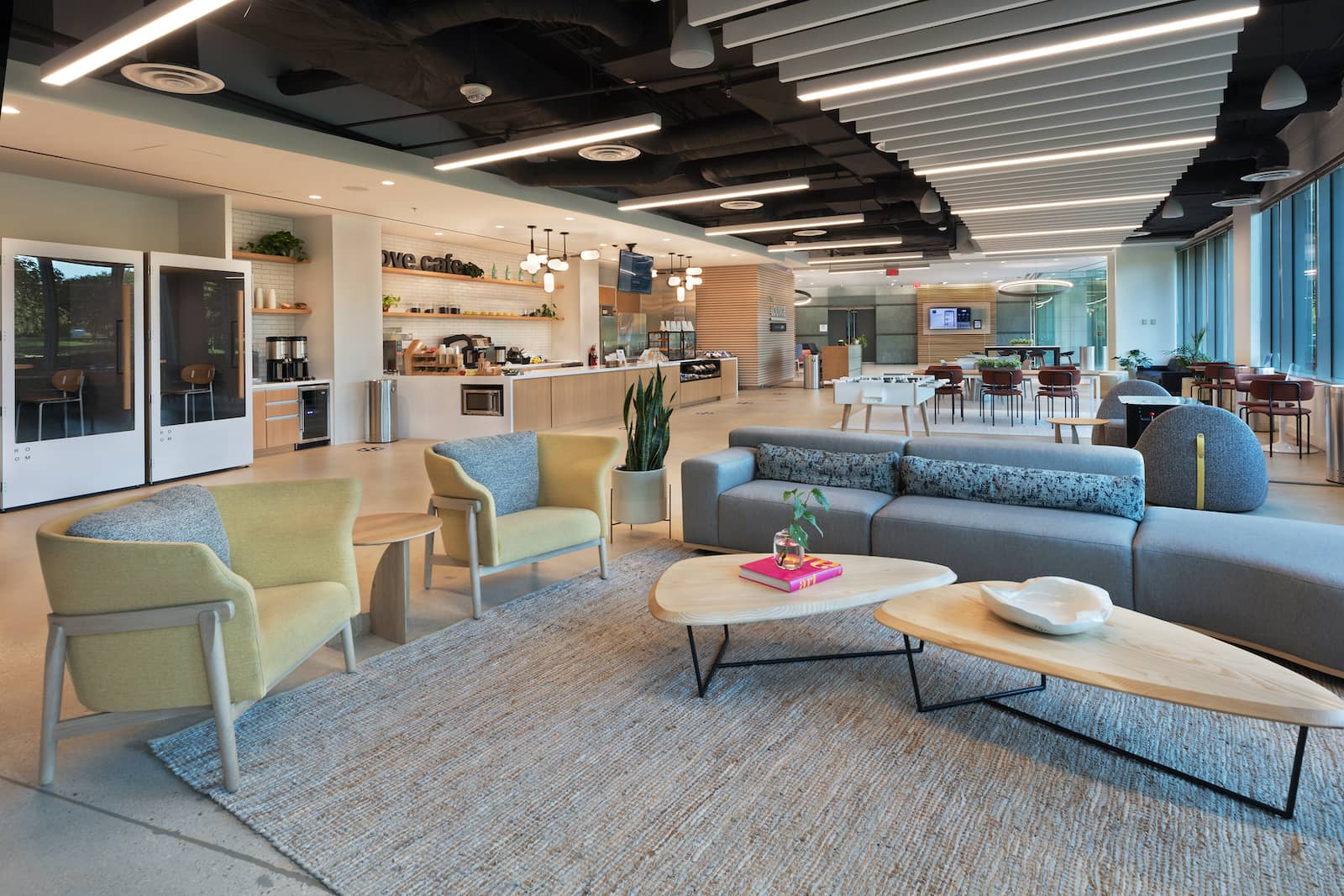 More than an office building
An experience that you won't want to leave, all under one roof. This is the future of the office, so that you can stay focused on your daily mission — we take care of the rest.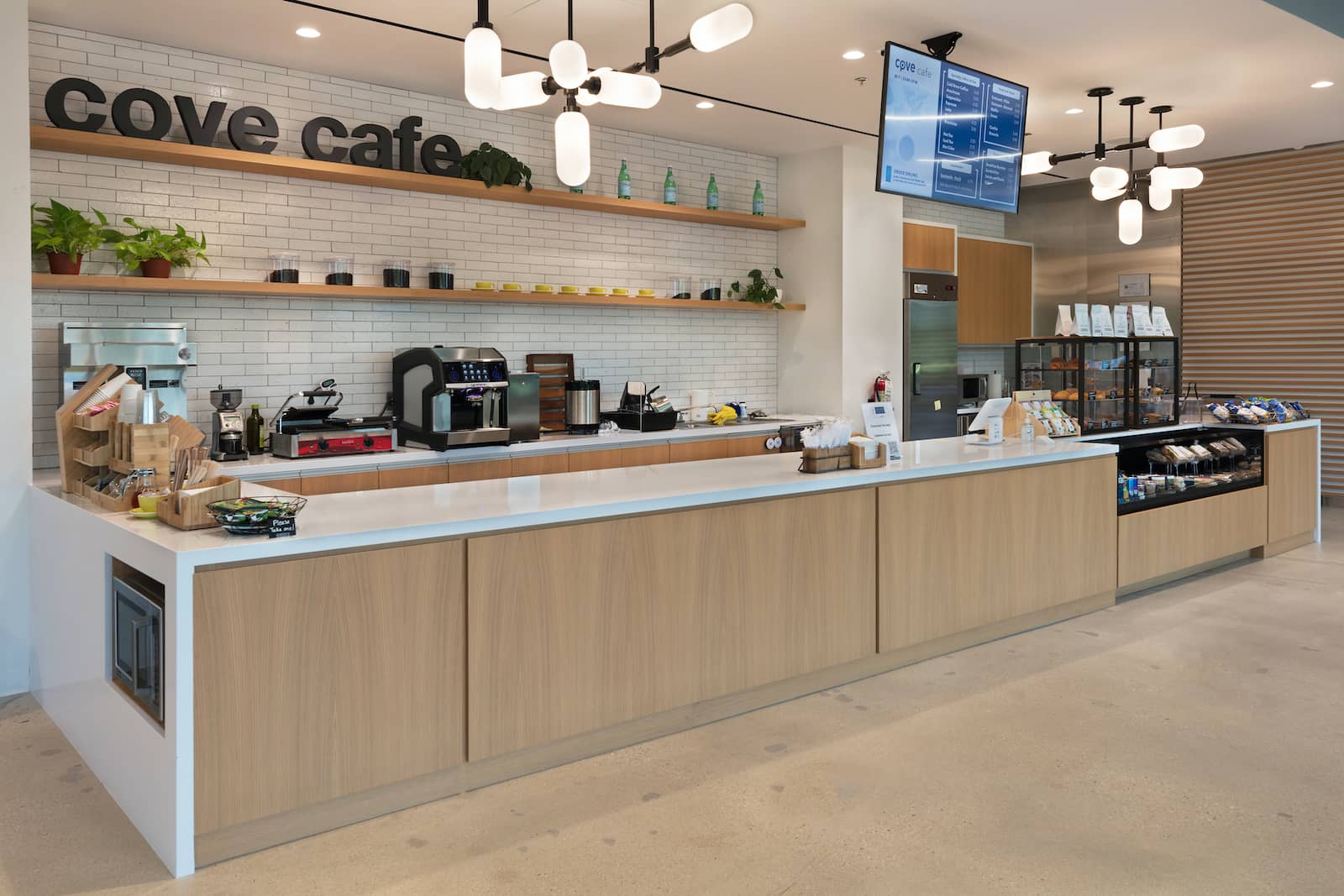 Fresh Food and Beverages
Keeping you fueled, right off the lobby. Integrated Café serving fresh offerings daily. FREE drip coffee plus premium drink options at non-premium prices. Rotating schedule of food delivery from local food partners like CAVA & Sweetgreen, curated for you delivered for free.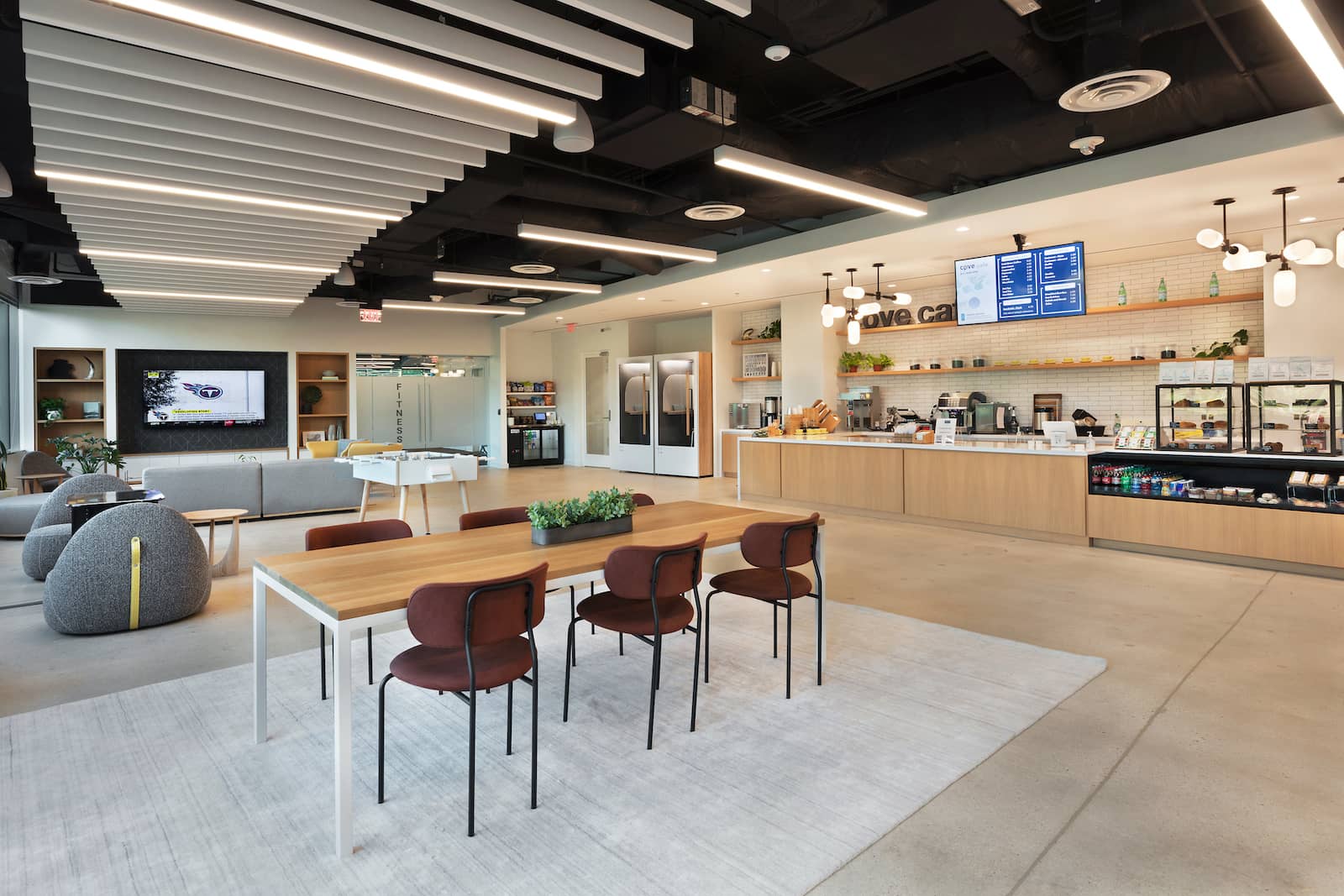 Coming Together
Spaces for gatherings both large and small. On-site 80-person event space for your next company gathering or client showcase. Smaller meeting rooms and phone booths for privacy outside your office. FREE monthly events for all tenants to unwind and connect (and eat & drink!)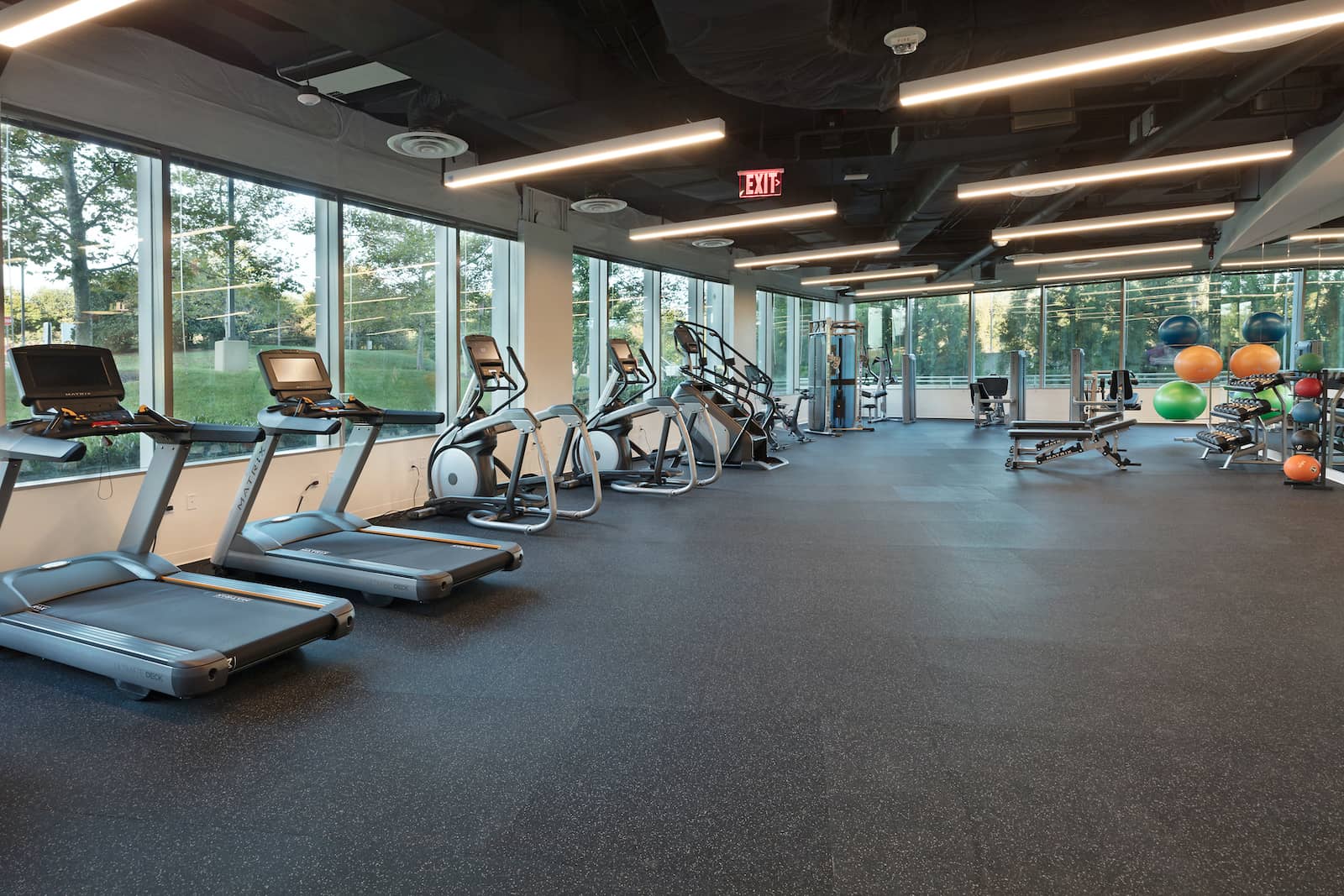 Get Active
Without having to leave the building. Premium Fitness Center. Locker Room, Showers, and Towel Service. Peloton Bikes and More. One heck of a view.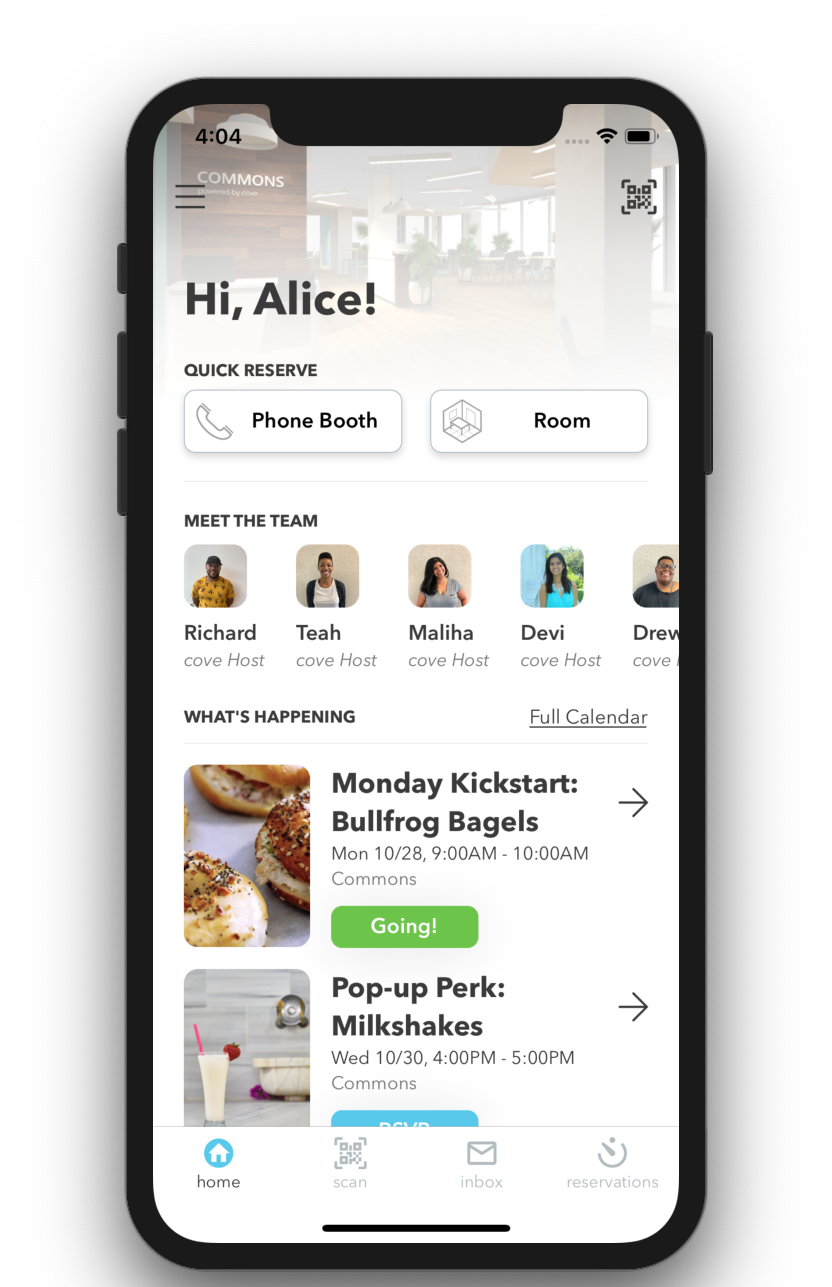 Everything at your fingertips
The online and offline world combined into a single platform.
Reserve building-run conferencing rooms, order food, RSVP for events, and much more through our Mobile App.
Get help and learn about the team on site to support you
Integrated guest management
Take the hassle out of the office
Add-on Services
Networking and Conferencing Setups inside your office
On-Call IT Support and HelpDesk
Event Planning, Ensuite Catering Services, and more
Premium Coffee and Snack Services inside your own office